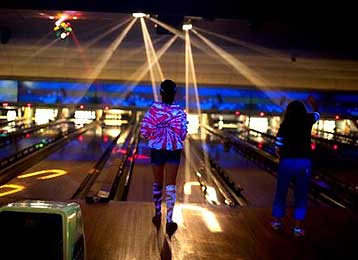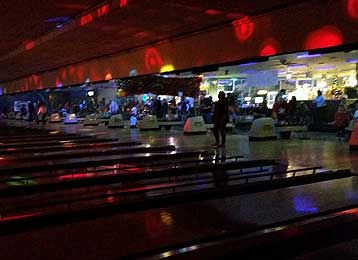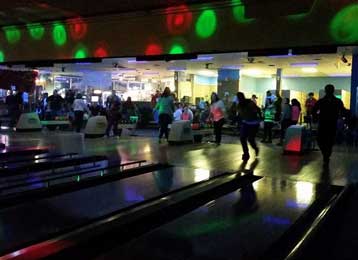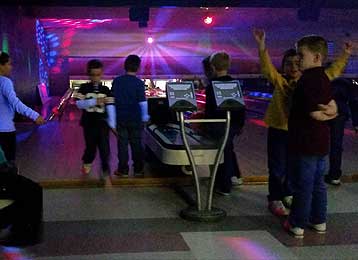 Cosmic Bowling
OUT GO THE LIGHTS AND THE NIGHT IGNITES !
Spevock's Nautical Lanes offers Extreme Cosmic Rock N Bowl every Friday and Saturday evening from 10:00PM till Midnight.
Nautical Lanes combines unlimited bowling with the Ultimate Sound and Light show. 9000 WATTS of pulse pounding music fill the bowling center. 200 Blacklights along with fog machines and glow in the dark carpet create a cosmic atmosphere. Colorful lights with space age names such as coptospheres, Orbitrons, LED Revos, Sunrays and Saturn 4s flood every lane.
Cosmic Rock N Bowl is available at other times for Special events by reservation only. For an unforgettable Cosmic experience call Nautical Lanes @ 440 933 7008
Admission
Friday: $40 per hour lane rental.
Saturday: $45 per hour lane rental.
Shoe rental $4.00